Skin Care DNA Test
₹14,000.00
A product for the beauty-conscious & people with a family history of skin diseases, including genetic predisposition to allergies, early aging & more.
Skin is the largest organ of the body. It acts as a first-line barrier in preventing diseases and has a crucial role in a person's appearance. But sometimes, skin diseases can affect its health. Besides diet, hygiene, liquid intake, physical activity, and environmental factors, genes also play a significant role in deciding the skin's overall health. If you have a family history of skin diseases, you must surely get the DNA Skin Test at DNA Forensics Laboratory Pvt. Ltd.
At DNA Forensics Laboratory, we are providing high accuracy and dependable DNA skin test. The Skin DNA Test is a specialized Skin Care DNA Testing that provides you and your doctor with insight into your risk of getting a skin disease. It also provides your doctor with the best approach to plan for the treatment of a possible skin disease in advance.
What is a Skin DNA Test?
The Skin DNA Test is a specialized DNA test for skin health. It analyzes genetic mutations which can cause alteration in normal skin health. Genetic testing for skin disorders helps predict the risks for skin tone, texture, inflammation, allergic reactions, photosensitivity, oxidative stress, skin aging, the effect of environmental pollutants, along with nutritional requirements for healthy skin.
What is the Need For Skin DNA Test?
Human genomics can reveal vital information about one's health and possible risks. The same is true with the skin health of an individual. The Skin DNA Test is an efficient and accurate skin care DNA testing and determines the genetic risks associated with skin health.
The Skin DNA Test helps determine the following:
Skin tone, color, and texture
Skin aging
Oxidative stress
Photosensitivity (Skin's sensitivity to sunlight)
Susceptibility to develop acne and pimples
Susceptibility to inflammations and skin allergies
Nutritional requirements for ideal skin health
What do You Get in the Skin DNA Test?
The Skin DNA Test is a non-invasive test and requires your spit/saliva sample. It evaluates the risks associated with the skin health and appearance and includes the following:
Oxidative Stress – Reveals the risk of an increased oxidant level causing stress on the body's Antioxidant Defense System.
Skin Texture – Provides information on genetic risks associated with skin texture parameters, like smoothness, firmness, elasticity, and healing.
Biological Ageing – Predicts the genetic predisposition to early aging of the skin biologically.
Skin Photoaging – Reveals the risk of sun sensitivity, development of freckles and wrinkles.
Inflammation Response – Predicting the genetic risks for skin inflammation resulting from chemical exposure and other environmental factors, like allergies, dryness, rashes, etc.
Cellulite Formation – Sub-cutaneous cellulite formation and deposition is also a genetic risk found in many, which can be predicted using this test.
Stretch Marks – Prediction of proneness to develop stretch marks.
Acne Formation – Identifies the susceptibility of an individual to develop acne.
Pollution Effect – Risk of developing skin conditions due to the effect of pollution.
Sugar/Glycation Effect – Predicts the risk of formation of glycation products in accelerated skin aging and also determines the self-repair of skin.
Micronutrients' Requirements – Provides information on the risks for micronutrient imbalance to optimize the diet for a healthy skin.
The contents of this website are for informational purposes. Go to our disclaimer page.
Summary

Author Rating
Brand Name
Product Name
Price
Product Availability
Steps involved in Skin DNA Test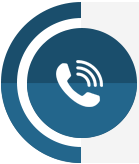 Order our Sample Collection Kit online or via a telephonic call. You will receive the kit at your address via a fast courier service.
1
Once you have received the kit, please fill the form included, follow the steps to collect the DNA sample, pack it, and send the kit back to us.
2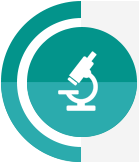 Once we receive your kit at our testing facility, a team of experts run the test using modern & state-of-the-art technology and generate your test report after careful analysis.
3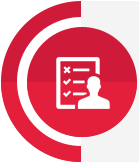 A Soft Copy of your test report is sent to your registered email ID. You can also opt for a physical print of your Genetic DNA Test Report.
4
Why DNA Forensics Laboratory is the Best?
Simple and comprehensive report.
Test done in four easy steps.
World-class lab infrastructure, with the latest technology and equipment.
Team of highly qualified and experienced molecular biologists, geneticists, bioinformaticians, and computer scientists for data analysis.
The lab is equipped with the state-of-the-art Illumina instrument, which is a world leader in genetic technology.
Accuracy and sensitivity of >99%. Competitors may use lower sensitivity and outdated equipment, which may not be ideal for the accuracy of the final results.
Your test and personal data are protected by a robust system of information security.
ISO certified: ISO 27001:2013 (Data security) and ISO 9001:2015 (quality management system to consistently provide products and services that meet customer and regulatory requirements)
We believe in quality rather than quantity: We report conditions that are well studied and reported and do not get into the race of more markers.
Our report and bioinformatics algorithms take the genetics of Indian ethnicity into account.
Team of geneticists, molecular biologists, computer scientists, and genetic counselors with many years of experience.
About DNA Forensics Laboratory
DNA Forensics Laboratory Pvt. Ltd. has been one of the most trusted DNA testing companies in India for various genetic testing services. With the introduction of genomics-based Wellness Tests in our portfolio, we are now offering the Skin DNA Test and other genetic tests at attractive prices.
Highly qualified and experienced professionals, hundreds of collection centers across India, a state-of-the-art testing facility, and a dedicated customer support team make us one of the best providers of skin care DNA testing in the world.
Call now on +91 8010177771, or WhatsApp us on +91 9213177771 to learn more or book your Skin DNA Test in India.
Have any questions?
Ask Directly to Our Expert!
Please fill in the given below form and our executive will contact you.
What Clients Say About Us!
I am an aspiring model and am concerned about my skin health. I frequently wear make up for long hours. Moreover, I wanted to know, if I am at risk of getting skin disease in future? My skin health is vital for me, and so was the report of my Skin Care DNA Test. It helped me understand how my skin responds to the environment and age and will help me keep my skin healthy. The folks at DNA Forensics Lab are so friendly and cooperative. 5/5 points to them.

Snigdha Bhandari
I have a cousin whose skin has started to age noticeably in his 20s. My sister had the same problem. I doubted if it's genetic, and it came out to be true. I wanted to ensure my skin remains healthy. For that, I took a genetic skin test to predict if I am also at risk. My report was very detailed and indicated what things to do or not to do for healthy skin. Very satisfied with the Skin Care DNA Test by DNA Forensics Laboratory Pvt. Ltd.

Jasbir Bind
Got a Skin DNA test from DNA Forensics Laboratory a few days ago and received my report today. I am surprised by how detailed the test report is. And no doubt, it's gonna help me a lot in keeping my skin healthy. DFL has a whole range of genetic tests for health and disease risk assessment. Would recommend their Skin Care Test to anyone who has been facing skin problems or have a family history.

Rubina Sheikh
I have dry skin, which frequently causes cracking of my skin and often bleeding and pain. My grandmother also had this problem. I was worried about my daughter getting the same problem. So got her a DNA test for skin health. It said that she is at the least risk. That was very comforting. This test report also helped the doctor recommend diet and lifestyle changes she should follow so skin problems remain away from her. I am so grateful to DNA Forensics Laboratory for this test.

Mamta Chandra