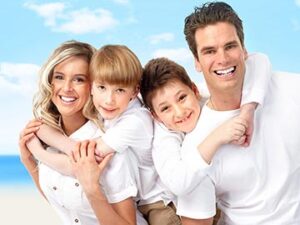 DNA Forensics Laboratory Pvt. Ltd. is the fastest growing company in the field of genetic testing and provides highest quality standards in Genetic and Hormone Testing for Disease Predisposition. While understanding why the test has been valued in the industry, we ensure that you are satisfied with our reports pertaining to the assessment of risk versus benefit. Genetic testing is termed as 'the analysis of human DNA, RNA, chromosomes, proteins and certain metabolites' in order to detect heritable disease-related genotypes, mutations, phenotypes or karyotypes for clinical purposes.
DNA Forensics Laboratory Pvt. Ltd. discovers your inclination to the 30 leading medical causes of death and disability worldwide. With the evolving information and facts over Genetic and hormonal predispositions, it has been realized that it is not merely an academic exercise but a lot valuable when one considers the human toll in pain and suffering because of these disorders. In case there is something that bothers, the report should be discussed with your healthcare provider on the right time. You will receive an extensive, understandable, report reviewing at DNA Forensics Laboratory Pvt. Ltd. for 100% accuracy in results. The report shows the multiple single nucleotide polymorphisms (SNP) markers that were tested, the findings, and your logarithmic, statistical, relative, level of risk, as well as internal stress level potential problems. The information in the report is based on the latest scientific research.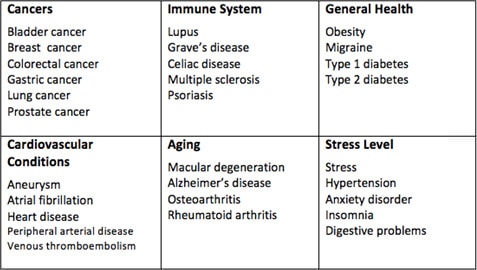 The test uses an exclusively developed technology by our laboratory and the Human Genome Project. The Human Genome Project (HGP) is an international scientific research project having an important objective of determining the sequence of chemical base pairs which make up human DNA, and of identifying and mapping the total genes of the human genome from both a physical and functional standpoint. It remains the largest collaborative biological project. Samples for DNA extraction are taken using buccal swabs (i.e. cheek swabs) and returning it to the laboratory.
An outline to have simplified approach in predisposition testing would be:
The frequency with which detectable mutations are expected in the group tested
Whether or not the group can be refined
Whether or not the test can be refined
The frequency with which the disease occurs in the group with detectable mutations
The benefits include that whether or not the results will alter the clinical management of the index patient or care for family members when required.
The risks of the test may include higher cost than expectations, false reassurance in case the results are negative. And, if results are positive, it turns neither good nor bad for you. Also, there are psychosocial risks to face.
At DNA Forensics Laboratory Pvt. Ltd., you will find it convenient to get your queries answered through our experts and technicians. We simplify everything for you, be it easy sample collection, suitable & immediate customer service, discreet testing, doorstep sample collection and other such services. Know us better through our team and we shall guide you precisely about a particular test. With us, getting your Genetic and Hormone predisposition test done is simple and seamless. You just need to follow the steps conveyed by our professionals. Order Now!
For further queries, please contact us or you may schedule an appointment with us by calling our helpline number: +91 8010177771 or whatsapp us at: +91 9213177771.
Summary
Author Rating
Brand Name
Product Name
Genetic & Hormone Predisposition Test