Cardiometabolic Risk Assessment Genetic Test
₹14,000.00
For a detailed assessment of cardiovascular risks, including Myocardial Infarction, High B.P., heart attack, disturbed lipid profile, risk of diabetes & more.
What is Cardiometabolic Risk?
Cardiac genetic testing is a type of DNA Test for heart disease, which includes assessing that person's 'Cardiometabolic Risk'. At DNA Forensics Laboratory Pvt. Ltd., we are offering advanced genetic testing for heart disease – Cardiomet DNA Test at an affordable price.
Cardiometabolic risk can be defined as a person's chance of having heart disease, like high blood pressure, heart attack, stroke, diabetes, atherosclerosis (fat deposition in the arteries), and more. Besides lifestyle and other factors, genetics plays an important role in determining heart health. Moreover, if you have a family history of any heart disease, the Cardiomet DNA Test is a must have for you.
What is the Need for the Cardiomet DNA Test?
According to an estimate, 23 million people will die every year from cardiovascular diseases by 2030. In addition, the findings of the Framingham Heart Study revealed that for each decade with diabetes, the 10-year risk of CHD death (death caused by a Congestive Heart Disease) could go up to 86% or even higher.
Fewer people realize that their genes could be contributing to their poor heart health. The genes determine your risk of getting heart disease in your lifetime. But you can avoid getting the disease in the first place by assessing the risk and prepare for it in advance.
Genetic testing for heart disease is used to analyze specific genetic markers in your DNA to determine if you are at risk and what are your chances of getting a heart disease.
*Recent studies show that people who have been infected by the COVID-19 virus were at an increased risk of having a cardiac arrest after recovery. Another study shows that the people who recovered from COVID-19 infection were more like to die after a cardiac arrest. Refer to the following links.
Sources:
Who should get a Cardiomet DNA Test?
People with cardiometabolic syndrome are at a two-times higher risk of death from Coronary Heart Disease and three times as likely to die from a heart attack or stroke than the people who don't have them. Central adiposity (accumulation of fat around the belly area) is known to increase the cardiometabolic risk in people.
This test is for anyone who:
Have a family history of hypertension, diabetes, or other heart diseases
Are habitual drinkers or smokers
Are overweight or obese
Are diagnosed with high blood pressure
Have diabetes
Have other heart diseases
Have high LDL cholesterol, low HDL cholesterol, or high levels of triglycerides (fats) in the blood
Have an inactive lifestyle
What do You get in the Cardiomet DNA Test?
The Cardiomet DNA Test covers the following factors to ensure a healthy heart.
Cardiovascular Risk Analysis – The Cardiomet DNA Test analyzes the risk of your genetic predisposition (likelihood) of getting heart disease. Common heart conditions or diseases that are covered in the Cardiomet DNA Test are-

CAD (Coronary Artery Disease)
Atrial Fibrillation
Myocardial Infarction (Heart Attack)
Type III Hyperlipoproteinemia
Peripheral Arterial Disease
QT Intervals (time taken by the heart's electrical system to fire the pumping impulse through the ventricles and then recharge for the next impulse)

Hypertension – Hypertension or High Blood Pressure is one of the most common heart diseases. The Cardiomet DNA Test helps determine your risk of getting high BP at an early age and your response to antihypertensive medicines, like Beta Blockers, Perindopril, Metoprolol, etc.
Heart Medications Response (Cardiac Drugs) – Sometimes, prescription medicine may not work for a person. The Cardiomet DNA Test can predict your response to certain cardiac drugs, like Warfarin, Statins, Clopidogrel, Verapamil, etc.
Type 2 Diabetes [T2D] Risk Factors- It includes factors, like

Insulin secretion
Insulin Resistance
Rate of hepatic (liver) glucose production
Glucose metabolism

Genetic Lipid Profile – Cardiomet DNA test is one of the most advanced Genetic Testing For Heart Disease that can help you stay healthy by suggesting diet and lifestyle modifications. The Cardiomet DNA test covers the following:

Increased Bad Cholesterol (LDL or Low-Density Lipoprotein)
Low levels of Good Cholesterol (HDL or High-Density Lipoprotein)
High levels of fats (triglycerides) in the blood
Hypercholesterolemia or High levels of Cholesterol
Increased Fasting Serum Triglyceride levels and Dyslipidemia

Venous Thrombosis – When there is a clot formation in the veins due to fatty deposits, the condition is called Venous Thrombosis. Cardiomet DNA test helps detect factors related to 'MTHFR' Gene and 'Factor V Leiden', which are responsible for clot formation in the veins.
Since a particular gene is passed on to the children from the parents, the Cardiometabolic Risk or the risk of cardiac diseases runs in families and through generations. Genetic Testing for Heart Disease can help predict the risk of getting the disease. Simultaneously, it prepares you and your doctor to make necessary lifestyle and diet changes to stay away from the disease.
The contents of this website are for informational purposes. Go to our disclaimer page.
Steps involved in Cardiac Genetic Test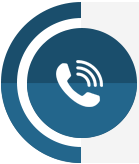 Order our Sample Collection Kit online or via a telephonic call. You will receive the kit at your address via a fast courier service.
1
Once you have received the kit, please fill the form included, follow the steps to collect the DNA sample, pack it, and send the kit back to us.
2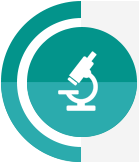 Once we receive your kit at our testing facility, a team of experts run the test using modern & state-of-the-art technology and generate your test report after careful analysis.
3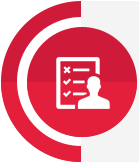 A Soft Copy of your test report is sent to your registered email ID. You can also opt for a physical print of your Genetic DNA Test Report.
4
Why DNA Forensics Laboratory is the Best?
Simple and comprehensive report.
Test done in four easy steps.
World-class lab infrastructure, with the latest technology and equipment.
Team of highly qualified and experienced molecular biologists, geneticists, bioinformaticians, and computer scientists for data analysis.
The lab is equipped with the state-of-the-art Illumina instrument, which is a world leader in genetic technology.
Accuracy and sensitivity of >99%. Competitors may use lower sensitivity and outdated equipment, which may not be ideal for the accuracy of the final results.
Your test and personal data are protected by a robust system of information security.
ISO certified: ISO 27001:2013 (Data security) and ISO 9001:2015 (quality management system to consistently provide products and services that meet customer and regulatory requirements)
We believe in quality rather than quantity: We report conditions that are well studied and reported and do not get into the race of more markers.
Our report and bioinformatics algorithms take the genetics of Indian ethnicity into account.
Team of geneticists, molecular biologists, computer scientists, and genetic counselors with many years of experience.
About DNA Forensics Laboratory
DNA Forensics Laboratory Pvt. Ltd. has been one of the most trusted DNA testing companies in India for various genetic testing services. We are now offering the Cardiomet DNA Test and other genetic tests at attractive prices.
Highly qualified and experienced professionals, hundreds of collection centers across India, a state-of-the-art testing facility, and a dedicated customer support team make us one of the best for cardiac genetic testing in India.
Get Cardiomet DNA Test Today!
Cardiac Genetic Testing like the Cardiomet DNA Test can help you in a number of ways. It helps you and your doctor plan to avoid risks of heart diseases, according to your test report. At
DNA Forensics Laboratory Pvt. Ltd., we are providing a comprehensive, accurate, and reliable Cardiomet DNA Test at a reasonable price.
Call now on +91 8010177771, or WhatsApp us on +91 9213177771 to learn more about Cardiac Genetic Testing or book your Cardiomet DNA Test today.
Have any questions?
Ask Directly to Our Expert!
Please fill in the given below form and our executive will contact you.
What Clients Say About Us!
I was diagnosed with high BP last year. My doctor suggested me to take a Cardiometabolic risk assessment genetic test as I have a history of high bp, cholesterol, and diabetes patients in my family. I got the Cardiomet DNA Test at DNA Forensic Laboratory. The test report was very helpful for my doctor and me. Got personalized medicine and precautions by the doctor. So unique and helpful test in India for the first time.

Akhilesh Dwivedi
My mom is hypertensive. Last time, I took her to the doctor, she suggested me that I should get a DNA test to check if I am also at risk. I searched and found that DNA Forensics Laboratory is the only company providing Cardiomet DNA Test in India. I got the test and the report said that I am at high risk. Thanks to the Cardiomet test, I am now taking all the preventive measures, like exercising and following a healthy diet as suggested by my doctor.

Sulekha Krishnan
Got a Cardiomet DNA Test from DNA Forensics Laboratory to predict my risk of getting heart disease. As I am overweight, my father is diabetic, and my mother was recently diagnosed with a thyroid problem, it prompted me to take the test. On looking at my report, my MD doctor said that I am at risk of developing cholesterol and high bp problems. This test is a lifesaver. I am following a healthy diet and taking precautions suggested by the doctor. Thanks DFL for this service.

Shrishti Bansal
Hi, I am Aurobindo from Siliguri. Got my Cardiomet test at DNA Forensic Lab. It helped me to understand my risk of getting heart disease. There are high bp patients in my family. Due to long hours of stressful work, I have been experiencing chest-pounding and restlessness. My other tests came out clean, but the doctor said my risks are high, and I should get a genetic test for the risk assessment. The test provided us with great insight into my risk. Highly recommend.

Aurobindo Ghosh