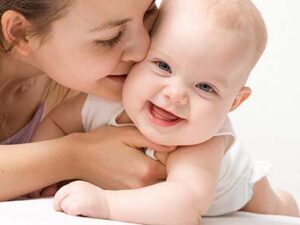 DNA Forensics Laboratory Pvt. Ltd. exclusively offers Peace of Mind Maternity DNA Test wherein determining the biological relationship between mother and the child becomes viable. A maternity test is similar to a paternity test. The difference between the two is that an alleged mother has to take the test and not an alleged father. The process to collect samples and undergo testing analysis is almost the same. During the process, a child's DNA is compared with that of the alleged mother to determine how likely it is that the child has inherited the DNA from the alleged mother.
Maternity test results may be used in the following circumstances:
To confirm that an adoptee has been reunited with his/her birth mother.
To prove biological relationships in an immigration case.
To resolve situations in which mothers or hospital staff suspects that a baby mix-up has occurred in the nursery.
DNA Forensics Laboratory Pvt. Ltd, first and foremost, value work relationships with employees as well as clients. With this collective bond, the company strives to deliver sophisticated service with confidence and pride. We explore to answer life-changing questions and face the challenges they present.
We value quality. We recognize that accuracy is the very basic component of our services. We strive to deliver 100% accurate testing services to every one of our clients. We try our best to help answer our clients' questions accurately with the least possible pricing charged. Moreover, the company is committed to make contributions in overall community growth wherever or whenever is required.