DNA Wellness Test
₹14,000.00
A DNA test to ensure & improve your present health status by providing a deep insight into your Fitness, Weight, Diet, and Detox levels.
Today, many of us are struggling to stay healthy. Factors like eating habits, physical exercise, etc., are considered the prime factors in having good or bad health. However, DNA also plays a crucial role in our health. If you are struggling to achieve good health, the Wellness DNA Test can help. This is a four-in-one test, including the Weight Loss DNA Test and DNA Testing for Fitness. It also includes determining DNA-based diets for healthy living, besides just being a Genetic test for weight loss.
We provide the DNA Wellness Test – one of India's most advanced DNA-based wellness tests, at an affordable price and help you achieve your health goals efficiently and in time.
The DNA-Based Diet and Wellness Tests study human genes and provide a variety of vital information about your health, discussed in the coming sections. If you have a family history of poor health, you must get the DNA Wellness Test for yourself and other family members.
What is DNA Wellness Test?
The DNA Wellness Test is a specialized DNA test that helps you predict the effect of the genes on your health and helps you plan accordingly. It provides you with valuable information about your physical endurance, injury recovery, food sensitivity, eating behavior & weight gain/loss pattern, and detoxification.
Genes are part of the DNA molecule, which determines specific functions of the cell and the body as a whole. Genes are critical in defining the overall makeup of an individual. Genes decide the physical and mental characteristics of an individual and factors like nutrient absorption, weight, stamina, endurance, etc.
What is the Need for the DNA Wellness Test?
DNA based Wellness Tests help determine the following parameters:
– Eating behavior, satiety, and craving for food.
– Difficulty in losing weight.
– Regaining weight even after losing weight.
– Fitness level and stamina.
– Body's response to a specific type of exercise.
– Nutrient utilization by the body.
This way, DNA Wellness Test not only functions as a DNA Testing For Fitness or a Weight Loss DNA Test but also helps achieve various fitness goals of a person.
What do You get in a DNA Wellness Test?
Our DNA Wellness Test offers you a one-stop solution to four different health concerns. This test enables you to take complete care of yourself by assessing and predicting the following aspects of your health.
Fitness
Weight
Diet
Detox
Fitness
DNA Testing For Fitness is an integral part of the DNA Wellness Test. It includes-
Response to exercises – Exercising hard but not getting the results you desire! Well, maybe, it's not about 'how much' you exercise, but which exercise your body responds to the most.
Power profile – Your explosive power is your ability to output maximum power in an activity for a shorter time period, like powerlifting, cycling, sprinting, etc.
Endurance profile – Your Physical endurance is crucial to a persistent performance in given sports and even in your day-to-day life. If you are a swimmer, marathon runner, mountaineer, boxer, or indulge in these types of activities, this test can help.
Aerobic capacity – Aerobic-based activities including walking, dancing, playing tennis, cycling, swimming, and more. Genomics (DNA) based Wellness Tests help you understand your oxygen-utilizing capacity and can help you with your fitness goal in these activities.
Anaerobic response – Your anaerobic response is related to your ability to utilize stored fats for energy while working out.
Injury recovery – The DNA Wellness Test can also help you understand your risk of getting and recovering from an injury. It can guide you about which exercises are best for you and how much you should work out.
Weight
The Wellness test also functions as a Weight Loss DNA Test for people wanting to shed extra pounds. This covers:
Weight management – It assesses the fat storage in the body, the risk of gaining weight & getting obese, waist circumference, response to dieting, and more.
Eating behavior – Sweet and bitter taste perception, eating behavior, snacking behavior, and satiety (feeling full/satisfied with a meal).
Genetic lipid profile – Wellness Tests help assess the risk of increased bad cholesterol and triglycerides in the blood.
Prevention profile – This test can give you an insight into your response to specialized diet plans, like Paleo Diet and Mediterranean Diet. It also determines your insulin sensitivity and response to Metformin medicine.
Diet
'Diet DNA' and 'DNA-Based Diets' are the same terms used to define a genetic test done to find a response to nutrient absorption and utilization of a person. It helps to find the specific dietary requirements of a person and optimize their diet and nutrition.
Nutrition profile – The DNA Wellness test determines your Micronutrient profile and the requirement of a specific nutrient, like vitamins and minerals.
Macronutrient response – The macronutrient response determines your response to fats and carbohydrates.
Food Sensitivity and intolerances – You might be sensitive or intolerant to certain foods, like gluten, dairy products, caffeine, etc. This test tells about your risk of having such food sensitivities.
Detox
Besides functioning as Genetic Test for Weight Loss and DNA Testing For Fitness, a Wellness Test is also critical in the detoxification of the body.
Phase 1 – Detoxification in the body takes place in different phases. This test determines the problems with Phase 1 detoxification (clearance of toxins from the body) which causes a toxic overload in the body.
Phase 2 – In the second phase of detoxification, the liver helps make the toxins (processed in Phase 1) water-soluble, thus harmless for easy excretion. DNA-based Wellness Tests help assess your body's efficiency in Phase-2 Detox.
Oxidative stress – Oxidative Stress is a condition where there is an imbalance between the number of free radicals in the body and the antioxidants. Your DNA Wellness Test report tells you about the presence or the level of oxidative stress in your body.
Case Study
A famous Stanford University study proved that Genetically Appropriated Diets, helped people lose comparatively more weight than others. The findings of this study also proved that the number of waist inches lost by them was twice more than the others without a genetically appropriate diet.
https://www.prnewswire.com/news-releases/interleukin-genetics-inc-and-stanford-university-report-genetic-test-improves-weight-loss-success-with-diets-86252902.html
Based on the vast knowledge of genomics and its role in deciding the overall wellness of a person, we, DNA Forensics Laboratory, are now offering an advanced DNA Wellness Test in India.
The DNA Wellness Test includes weight loss DNA test, DNA-based diet planning, DNA testing for fitness, etc., and gives you a detailed idea of how it affects-
Your physical endurance and response to an exercise
Recovery from a physical injury
Eating behavior and its effect on weight management
Food sensitivity and intolerance
Oxidative stress and detoxification
Using these parameters, you can make appropriate lifestyle changes and diet modifications and decide a particular exercise, type of food (nutrition), and weight management goals that work the best for you.
How Can DNA Wellness Test Help?
Every individual inherits their DNA from their parents. DNA Testing enables us to assess the risk factors of genetic diseases, response to a particular medicine, utilization of macro and micronutrients, response to a specific type of exercise, etc. Using DNA-based diets, you can achieve your nutritional goals. If you are a weight-conscious individual, the Wellness DNA test functions as the ideal Weight Loss DNA Test. Similarly, for health and fitness-conscious people, this test is the best DNA Testing For Fitness goals. The test analyses hundreds of genetic sequences to provide the final reading.
Applications DNA Wellness Test
Our DNA Wellness Test helps you achieve various health goals, like
– Regaining lost vitality
– Maintaining and increasing Energy, Stamina, and Endurance
– Enhancing muscle and bone health
– Predicting the tendency of vitamin deficiencies
– Choosing specific endurance or power exercises
– Overcoming poor satiety and bad eating habits
– Losing or gaining weight
DNA Wellness Test is the gateway to better health and is available at affordable prices at DNA Forensics Laboratory Pvt. Ltd.
Wellness Assured in Four Easy Steps
Step 1 Contact us to request the DNA Wellness Test.
Step 2 We send you the Sample Collection Kit at your address.
Step 3 Transfer your spit into the sample tube and seal the tube.
Step 4 Send it to our testing facility and wait for your report.
As soon as we get your sample at our testing facility, we start the tests and provide your DNA Wellness Test report within 25-30 working days. The instruction for the sample collection is included with the kit, and a tamper-proof envelope is included with the address of our testing facility on it.
Call now at +91 8010177771, or WhatsApp us at +91 9213177771 to learn more or book your DNA Wellness Test in India.
The contents of this website are for informational purposes. Go to our disclaimer page.
Summary

Author Rating
Brand Name
Product Name
Price
Product Availability
Steps involved in DNA Wellness Test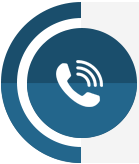 Order our Sample Collection Kit online or via a telephonic call. You will receive the kit at your address via a fast courier service.
1
Once you have received the kit, please fill the form included, follow the steps to collect the DNA sample, pack it, and send the kit back to us.
2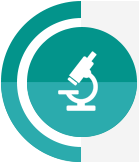 Once we receive your kit at our testing facility, a team of experts run the test using modern & state-of-the-art technology and generate your test report after careful analysis.
3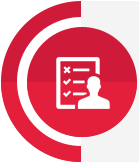 A Soft Copy of your test report is sent to your registered email ID. You can also opt for a physical print of your Genetic DNA Test Report.
4
Why DNA Forensics Laboratory is the Best?
Simple and comprehensive report.
Test done in four easy steps.
World-class lab infrastructure, with the latest technology and equipment.
Team of highly qualified and experienced molecular biologists, geneticists, bioinformaticians, and computer scientists for data analysis.
The lab is equipped with the state-of-the-art Illumina instrument, which is a world leader in genetic technology.
Accuracy and sensitivity of >99%. Competitors may use lower sensitivity and outdated equipment, which may not be ideal for the accuracy of the final results.
Your test and personal data are protected by a robust system of information security.
ISO certified: ISO 27001:2013 (Data security) and ISO 9001:2015 (quality management system to consistently provide products and services that meet customer and regulatory requirements)
We believe in quality rather than quantity: We report conditions that are well studied and reported and do not get into the race of more markers.
Our report and bioinformatics algorithms take the genetics of Indian ethnicity into account.
Team of geneticists, molecular biologists, computer scientists, and genetic counselors with many years of experience.
About DNA Forensics Laboratory
DNA Forensics Laboratory Pvt. Ltd. has been one of the most trusted DNA testing companies in India for various genetic testing services. With the introduction of DNA-based Wellness Tests in our portfolio, we are now offering the DNA Wellness Test and other genetic tests at attractive prices.
Some of the greatest minds in genomics, highly skilled bioinformaticians, molecular biologists, computational biologists, and data scientists, came together to synchronize genetics and healthcare into one usable application – the DNA Wellness Test.
DNA Forensics Laboratory Pvt. Ltd. understood the long-felt need of the Indian citizen for a healthy life and made 'Wellness' as easily accessible as getting your weekly list of groceries from the supermarket.
DNA Wellness Test is the one answer to all the diet, weight, fitness, and detox concerns of the common man and woman.
Have any questions?
Ask Directly to Our Expert!
Please fill in the given below form and our executive will contact you.
What Clients Say About Us!
Thanks to DNA Forensics Laboratory for helping me with my fitness goals. As I am an athlete, getting the right nutrition is critical for me. I have tried diet plans from many experts but none of them worked. My DNA Wellness Test report helped my nutritionist understand how my body is meant to use specific nutrients and prepared the most effective diet plan for me. I am very happy with my overall stamina and performance – all thanks to DFL.

Rohit Juneja
Failing dieting and tireless hours of work out to lose weight inspired me to turn to a genetic test. Most women in my family are overweight, which made me think that there may be some link between my DNA and my weight. I consulted the DNA Forensic Lab team and got my DNA Wellness Test. It revealed detailed information about my body's response to diet and exercise. My dietician and gym trainer went through my DNA wellness test report and helped me with my weight loss goals. So happy with the results.

Anjali Bhargawa
I was suffering from quick exhaustion and was always tired, even without doing any work. Took many supplements & pills, but it was all waste. My doctor wished to see if it was because of my genetics and suggested me a DNA test. Got a DNA Wellness Test from DNA Forensics Laboratory a few weeks ago. My report was eye-opening. Based on the report, my doctor suggested dietary supplements & medicines, which worked this time. Highly recommend DNA Forensics Lab.

Samantha Pinto
A very useful DNA genetic test for your overall health. Highly recommend DNA Wellness Test from DNA Forensics Laboratory. I have been suffering from poor digestion & frequent stomach upsets whenever I eat certain foods. My DNA Wellness Test helped my doctor understand my food sensitivities were genetic. He suggested me an alternative diet and now I am fine. If you have a family history of food sensitivities, you should surely get a DNA Wellness Test for yourself.

Aman Mehrotra