BRCA 1 & 2 Gene Test in India for Ovarian & Breast Cancers
₹24,000.00
BRCA 1 & 2 Gene Test in India assesses your risk of developing breast or ovarian cancer by detecting potentially harmful mutations in these gene.
A genetically exposed person or a person having a family history of cancer can be at high risk. Over the past decades, the number of breast and ovarian cancer patients has risen critically. As people are becoming aware of this fact, there is also an increase in the demand for different types of cancer tests, including the BRCA 1 & 2 Analysis in India.
Certain types of Breast and Ovarian cancers are caused by genetic alterations, also called a 'mutation'. The good news is that timely detection can provide good results in treating these types of cancers. BRCA 1 & 2 gene analysis in India is a boon for such high-risk individuals who have a history of ovarian or breast cancer in their family. Depending upon the case and family history of the patient, one can go for a BRCA 1 Test or a BRCA 2 Test.
We offer accurate and reliable DNA testing for BRCA 1 and BRCA 2 gene analysis in India at competitive prices.
What are BRCA 1 & BRCA 2 Genes?
Before digging into the BRCA 1 & 2 test in India, let's first understand what these genes are.
BRCA 1 and BRCA 2 are human genes that produce tumor suppressor proteins. These proteins help in repairing damaged DNA. They also play a crucial role by ensuring the stability of the cell's genetic material. When either of these genes is mutated, the formation of these proteins is affected. In such cases, the proteins are either not made or do not function properly. As a result, any DNA damage may be improperly repaired. This also makes the cells prone to more genetic alterations (mutations) that can lead to tumors or cancers.
Mutations in the BRCA 1 & 2 Genes
BRCA gene mutations are rare. However, they are responsible for almost 5% of breast cancer and 10-15% of ovarian cancer cases. In women up to the age 70, the BRCA 1 or BRCA 2 genetic mutation can cause an 87% risk of developing breast cancer and around 44% of developing ovarian cancer. The BRCA 1 & BRCA 2 gene analysis in India comes as a genetic test of great significance for such individuals.
BRCA 1 or BRCA 2 mutations are generally inherited from a person's mother or father. Each child of a parent carrying a genetic mutation of BRCA 1 or BRCA 2 genes has a 50% chance of inheriting the same mutation. The effects of these mutations are seen even when the individual's second copy of the gene is normal. We recommend such people who have or had a person in their family suffering from ovarian or breast cancer to get the BRCA 1 & 2 gene tests in India.
About BRCA 1 & 2 Gene Tests in India
Today, the BRCA 1 & 2 gene tests are readily available for anyone in India and the world. This was not the case around a decade ago. Myriad Genetics, USA, had a patent over the BRCA 1 & 2 genes, which made it impossible for anyone other than Myriad to do the BRCA analyses tests – the BRCA 1 & 2 analysis in India.
BRCA 1 & 2 Gene Analysis in India at DNA Forensics Laboratory
For a BRCA 1 & 2 gene analysis in India, it requires a simple genetic testing process. In this process, we use sterilized buccal swabs to collect the mouth's epithelial cells of the person. We use the latest and state-of-the-art technology and machines and have some of the most experienced scientists, helping us to deliver the most accurate and dependable report.
We will provide you the report of your BRCA 1 & BRCA 2 gene test in 25-30 working days. An example of the results is shown below:
If your healthcare professional seeks information regarding your test results, our experts are here to help.
To learn more about or book a BRCA 1 & 2 Gene Test in India, please contact us on our calling number at +91 8010177771, or on WhatsApp at +91 9213177771, or just click here.
The contents of this website are for informational purposes. Go to our disclaimer page.
Summary

Author Rating
Brand Name
Product Name
BRCA 1 & 2 Gene Test in India
Price
Product Availability
Steps involved in BRCA 1 & 2 Gene Test in India for Ovarian & Breast Cancers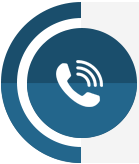 Order our Sample Collection Kit online or via a telephonic call. You will receive the kit at your address via a fast courier service.
1
Once you have received the kit, please fill the form included, follow the steps to collect the DNA sample, pack it, and send the kit back to us.
2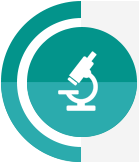 Once we receive your kit at our testing facility, a team of experts run the test using modern & state-of-the-art technology and generate your test report after careful analysis.
3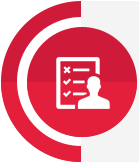 A Soft Copy of your test report is sent to your registered email ID. You can also opt for a physical print of your Genetic DNA Test Report.
4
Why DNA Forensics Laboratory is the Best?
Simple and comprehensive report.
Test done in four easy steps.
World-class lab infrastructure, with the latest technology and equipment.
Team of highly qualified and experienced molecular biologists, geneticists, bioinformaticians, and computer scientists for data analysis.
The lab is equipped with the state-of-the-art Illumina instrument, which is a world leader in genetic technology.
Accuracy and sensitivity of >99%. Competitors may use lower sensitivity and outdated equipment, which may not be ideal for the accuracy of the final results.
Your test and personal data are protected by a robust system of information security.
ISO certified: ISO 27001:2013 (Data security) and ISO 9001:2015 (quality management system to consistently provide products and services that meet customer and regulatory requirements)
We believe in quality rather than quantity: We report conditions that are well studied and reported and do not get into the race of more markers.
Our report and bioinformatics algorithms take the genetics of Indian ethnicity into account.
Team of geneticists, molecular biologists, computer scientists, and genetic counselors with more than decades of experience.
About DNA Forensics Laboratory
DNA Forensics Laboratory Pvt. Ltd. has been one of the most trusted DNA testing companies in India for various genetic testing services. With the introduction of genomics-based Wellness Tests in our portfolio, we are now offering the breast cancer, ovarian cancer and other cancer tests, at an attractive price.
Highly qualified and experienced professionals, hundreds of collection centers across India, a state-of-the-art testing facility, and a dedicated customer support team make us one of the best for BRCA 1 & 2 Gene Test in the world.
Call now on +91 8010177771, or WhatsApp us on +91 9213177771 to learn more or book your BRCA 1 & 2 Gene Test in India.
Have any questions?
Ask Directly to Our Expert!
Please fill in the given below form and our executive will contact you.
What Clients Say About Us!
I recently got my BRCA 1 and 2 gene tests. My mother was diagnosed with breast cancer in her 50s, which prompted me to take this test for myself. Fortunately, I am relaxed to find out that my report was negative. I would highly recommend this test to every girl or woman who have a family history of breast or ovarian cancers.

Rashmi Barua, 26 Y/F
My mother in law recovered from ovarian cancer this year. As cancer-causing genetic mutations run in families, we were concerned and got my wife the BRCA 1 & 2 gene test from DNA forensic lab in Delhi. To our relief, there was nothing to be worried about, as our physician told us on seeing the report. It's amazing, that there are such advanced and vital tests available in India. Extremely thankful to DNA Forensics Laboratory team.

Ajay Bishth, 49 Y/M
I started worrying about a year ago, when I came to know that breast and ovarian cancers are very common these days. The good news is that BRCA gene testing can come to help. I got mine and was comforted to know that my report was negative. Highly recommend DFL for BRCA 1 and 2 gene testing in India.

Kranti Bhatnagar, 36 Y/F
I was a smoker and also had one patient of breast cancer in my family. You all could relate to my mental condition. With a little bit of research, I found the perfect place to get my worries resolved. I contacted and got my BRCA 1 & 2 gene test from DNA Forensics Laboratory. My consultant saw my report and told me that my reports were perfectly fine. This test saved me from loads of stress. Thank you DFL.

Sushma Bugde, 44 Y/F