Genetic DNA Autoimmune Diseases Test
₹14,000.00
DNA Autoimmune Test is a product of advanced genetic research, offering a highly accurate prediction of autoimmune disease risks.
What are Autoimmune Diseases?
The human immune system functions as a protective system for the body against diseases, especially bacterial and viral infections. The immune system identifies the pathogens (disease-causing agents) and kills them by releasing specialized cells.
In Autoimmune disease, the immune system confuses the normal body cells as a pathogen or a foreign agent and starts attacking them. Some common examples of autoimmune diseases include:
Multiple Sclerosis
Psoriasis
Ulcerative Colitis
Crohn's Disease
Ankylosing Spondylitis
Rheumatoid Arthritis, etc.
DNA Autoimmune Test is one of the most advanced Genetic Testing for Autoimmune Diseases. If you have a family history of autoimmune diseases, the DNA Autoimmune Test is a must for you. It helps you and your doctor to predict the risk of autoimmune disease and plan for its management in advance.
What is a DNA Autoimmune Test?
DNA Autoimmune Test is one of the most advanced DNA Tests for Autoimmune Diseases and is now available in India at DNA Forensics Laboratory Pvt. Ltd. This test tells about your risk of getting an autoimmune disease and helps you avoid them or prepare for their management.
Genes are the fundamental unit of heredity, affecting person's genetic makeup, thus the physical and mental characteristics. Genes are also responsible for your health. A genetic mutation (a permanent change in the gene) can expose you to the risk of certain diseases. Some of the most common diseases caused by genetic mutations are Autoimmune diseases.
The good news is that, at DNA Forensics Laboratory Pvt. Ltd., we are now providing highly accurate and reliable DNA Autoimmune Test in India at a reasonable price.
What do you get in the DNA Autoimmune Test?
The DNA Autoimmune Test is one of the most detailed Genetic Testing for Autoimmune Diseases. In this, we test for the genes that cause autoimmune diseases and which autoimmune disease you are prone to.
The test report gives you and your doctor insight into avoiding or managing an autoimmune disease. DNA Autoimmune Test provides a comprehensive test report for the following Autoimmune Diseases:
Ankylosing Spondylitis – Ankylosing spondylitis is a type of arthritis of the spine. It causes pain and leads to a stooped posture. If untreated, it may ultimately result in fusion of the spinal vertebral and sacroiliac joints – also known as 'bamboo spine', that eventually causes ankylosis of vertebral and sacroiliac joints.
Crohn's Disease – Crohn's Disease is a chronic inflammatory bowel disease (IBD). It affects your digestive system and is the result of autoimmunity.
Celiac Disease – Celiac Disease is characterized by diarrhea, constipation, fatigue, etc., and is caused by eating gluten-containing foods like wheat, barley, rye, etc. People may be genetically exposed to the risk of gluten sensitivity. This disease is also known by other names, like celiac sprue, nontropical sprue, or gluten-sensitive enteropathy.
Hashimoto's Thyroiditis – In this condition, the immune system destroys the thyroid cells, resulting in a decreased production of thyroid hormone (hypothyroidism).
Graves' Disease – This condition causes excessive production of thyroid hormones and results in the symptoms like goiter (swelling in the neck caused by enlarged thyroid glands), lid-lag, and bulging eyes, swelling, and redness in the body parts.
Cutaneous Lupus Erythematosus – This condition is also called 'Lupus of the skin', which causes symptoms like prominent rashes on the cheeks and nose, and eruption of red, scaly rashes when exposed to sunlight.
Systemic Lupus Erythematosus – It is the most common type of Lupus affecting different parts of the body, including skin, kidneys, brain, lungs, blood vessels, and joints.
Rheumatoid Arthritis – It is a disease of the bones and joints, affecting multiple joints and is characterized by the symptoms like tenderness, swelling, and warmth of the joints, stiffness of the joints often worsening in the morning or after a period of inactivity.
Multiple Sclerosis – It causes demyelination (damage of the myelin sheath of the nerve cells), resulting in symptoms like numbness and weakening of the limbs, vision-related problems, slurred speech, and more.
Sjogren's (Sjögren's) Syndrome – It causes dryness of the eyes and mouth.
Primary Biliary Cirrhosis – This condition causes gradual destruction of bile ducts, ultimately leading to toxin build-up in the liver and fibrosis of the liver in the long term.
Ulcerative Colitis – Ulcerative colitis is a chronic disease of the digestive system caused by autoimmunity. It causes frequent diarrhea, often mixed with blood and mucus, and increased frequency of bowel movements, nocturnal defecation, etc.
Idiopathic Membranous Nephropathy – In this disease, autoimmunity causes the damage of the small blood vessels of the kidney (glomeruli), resulting in nephrotic syndrome.
Psoriasis – Psoriasis causes red, scaly, and itchy patches on the skin.
DNA Autoimmune Test is one of the greatest products of genomics-based DNA Testing technology and is among the most advanced and highly dependable DNA Tests for Autoimmune Diseases. It can help your doctor to anticipate the risk of a specific autoimmune disease and plan accordingly to tackle it successfully.
The contents of this website are for informational purposes. Go to our disclaimer page.
Summary

Author Rating
Brand Name
Product Name
Genetic DNA Autoimmune Diseases Test
Price
Product Availability
Steps involved in DNA Autoimmune Test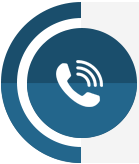 Order our Sample Collection Kit online or via a telephonic call. You will receive the kit at your address via a fast courier service.
1
Once you have received the kit, please fill the form included, follow the steps to collect the DNA sample, pack it, and send the kit back to us.
2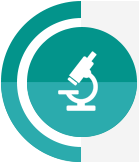 Once we receive your kit at our testing facility, a team of experts run the test using modern & state-of-the-art technology and generate your test report after careful analysis.
3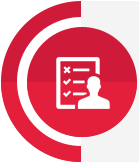 A Soft Copy of your test report is sent to your registered email ID. You can also opt for a physical print of your Genetic DNA Test Report.
4
Why DNA Forensics Laboratory is the Best?
Simple and comprehensive report.
Test done in four easy steps.
World-class lab infrastructure, with the latest technology and equipment.
Team of highly qualified and experienced molecular biologists, geneticists, bioinformaticians, and computer scientists for data analysis.
The lab is equipped with the state-of-the-art Illumina instrument, which is a world leader in genetic technology.
Accuracy and sensitivity of >99%. Competitors may use lower sensitivity and outdated equipment, which may not be ideal for the accuracy of the final results.
Your test and personal data are protected by a robust system of information security.
ISO certified: ISO 27001:2013 (Data security) and ISO 9001:2015 (quality management system to consistently provide products and services that meet customer and regulatory requirements)
We believe in quality rather than quantity: We report conditions that are well studied and reported and do not get into the race of more markers.
Our report and bioinformatics algorithms take the genetics of Indian ethnicity into account.
Team of geneticists, molecular biologists, computer scientists, and genetic counselors with many years of experience.
About DNA Forensics Laboratory
DNA Forensics Laboratory Pvt. Ltd. has been one of the most trusted DNA testing companies in India for various genetic testing services. We are offering the DNA Autoimmune Test – one of the most advanced DNA Tests for Autoimmune Diseases, in India at affordable prices.
Highly qualified and experienced professionals, hundreds of collection centers across India, a state-of-the-art testing facility, and a dedicated customer support team make us one of the best for DNA Autoimmune Test in India.
Call now on +91 8010177771, or WhatsApp us on +91 9213177771 to learn more or book your DNA Autoimmune Test in India.
Have any questions?
Ask Directly to Our Expert!
Please fill in the given below form and our executive will contact you.
What Clients Say About Us!
My mother suffered from hypothyroidism, which was due to an autoimmune disease. Her doctor told us that I may also be at the risk of getting this disease. I consulted with DNA Forensics Laboratory Pvt. Ltd. and got a DNA Autoimmune Test. My test report suggests that I am at the risk of getting Hashimoto's Thyroiditis and ultimately hypothyroidism. After checking my report, the doctor suggested me to get a customized diet plan and also keep my weight in control. This test is very effective and I highly recommend it.

Yogi Sharma
I had constipation problem since my childhood. Medicines only worked for the first few days. My father got me a DNA Autoimmune Test to see if I am at the risk of getting IBS or Crohn's disease. Surprisingly, he was right. Since my father is suffering from IBS problems, he already had a doubt that I may be genetically susceptible to the disease. Now, this test report helped my doctor choose the best medicine and diet for me. I am following the same for the past few weeks and already feeling better. Thanks to my father and DNA Forensics Laboratory.

Jeevansh Rathaur
Best Genetic Test for Autoimmune Diseases. In my family there are two autoimmune disease patients. So I got this test, to check if I have a risk. According to my test report, I am prone to psoriasis. I am surprised how your genes can cause you such diseases. Fortunately, we have genetic tests for these autoimmune diseases, which can predict the risk of the disease much early so that we can be prepared in advance and can avoid the disease in the first place. A great product by DNA Forensics Laboratory.

Richa Bhatnagar
My grandparents are arthritic and now my dad is also diagnosed with the same problem. I got a DNA test to check if I am at risk of this disease or not. Unfortunately I am, but fortunately, the DNA Autoimmune Test report helped my doctor to point out things that I should or should not do to keep my bones and joints healthy and free from arthritis. My doctor suggested to me the diet which I should take. Thanks to the DNA Forensics Laboratory, my future is secure now.

Alok Bisht