DNA Sleep Test
₹14,000.00
A DNA test to predict the possibility of sleep disorders like Insomnia, Sleep Apnea, Restless Leg Syndrome, and more.
Today, lifestyle and environmental factors have disturbed the normal sleep pattern and quality. Genes play a major role in deciding the quality and duration of our sleep. Often a mutation (permanent change) in specific genes can result in sleep disorders. Say you have a family history of sleep disorders; in that case, getting a DNA Sleep Test becomes a must for you.
By studying the presence of such genes and the risks associated with them, DNA tests for sleep disorders predict the risk of a person getting a sleep problem, like insomnia, sleep apnea, restless leg syndrome, and more. The DNA Sleep Test report helps you and your doctor prevent you from getting a sleep disorder and plan for its treatment in advance.
What is DNA Sleep Test?
Genes are responsible for a variety of functions in the body, including sleep. These genes determine the duration, pattern, and quality of sleep.
DNA Sleep Test is a genetic test for insomnia & sleep disorders, which predicts your risk of getting a sleep disorder. DNA Tests for sleep disorders provide you with a comprehensive report and can help your medical consultant plan in advance and make dietary and lifestyle modifications to minimize the risk of a sleep disorder.
What is the Need for DNA Sleep Test?
Sleep disorders can disturb your daily routine and can also expose you to other physical and mental health problems. People suffering from any of the following problems should get the DNA Sleep Test.
– Family history of sleep disorders
– Hectic work life
– Poor nutrition
– Stress, anxiety, or depression
DNA tests for sleep disorders are not limited to people with the above mentioned problems. Anyone can get the DNA Sleep Test for themselves at an affordable price at DNA Forensics Laboratory Pvt. Ltd.
What do You get in DNA Sleep Test?
This test covers and tests for the following sleep problems:
Obstructive Sleep Apnea – Brief periods of paused breathing during sleep.
Sleep Duration Problems – Variation from normal sleep duration.
Sleeplessness (Insomnia) & Caffeine Related Insomnia – Inability to sleep.
Short Sleep Syndrome – Sleeping less than 6 hours a day.
Sleep/Wake Fragmentation – Regular intervals of interrupted sleep.
Sleep Bruxism – Grinding or Clenching of Teeth during sleep.
Restless Legs Syndrome (RLS) – Uncomfortable Sensation and strong urge to frequently move the legs while trying to sleep.
Narcolepsy – Sudden sleep attacks (often during the day).
Chronic Obstructive Airway (Pulmonary) Disease – Chronic inflammatory lung disease, causing breathing difficulty, thus disturbing sleep.
PGx (Modafinil) – Response of Modafinil medicine to treat Sleep Disorders, like Sleep Apnea and Narcolepsy.
The contents of this website are for informational purposes. Go to our disclaimer page.
Summary

Author Rating
Brand Name
Product Name
Price
Product Availability
Steps involved in DNA Sleep Test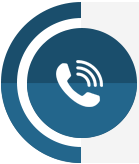 Order our Sample Collection Kit online or via a telephonic call. You will receive the kit at your address via a fast courier service.
1
Once you have received the kit, please fill the form included, follow the steps to collect the DNA sample, pack it, and send the kit back to us.
2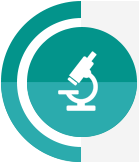 Once we receive your kit at our testing facility, a team of experts run the test using modern & state-of-the-art technology and generate your test report after careful analysis.
3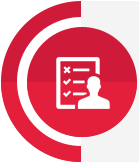 A Soft Copy of your test report is sent to your registered email ID. You can also opt for a physical print of your Genetic DNA Test Report.
4
Why DNA Forensics Laboratory is the Best?
Simple and comprehensive report.
Test done in four easy steps.
World-class lab infrastructure, with the latest technology and equipment.
Team of highly qualified and experienced molecular biologists, geneticists, bioinformaticians, and computer scientists for data analysis.
The lab is equipped with the state-of-the-art Illumina instrument, which is a world leader in genetic technology.
Accuracy and sensitivity of >99%. Competitors may use lower sensitivity and outdated equipment, which may not be ideal for the accuracy of the final results.
Your test and personal data are protected by a robust system of information security.
ISO certified: ISO 27001:2013 (Data security) and ISO 9001:2015 (quality management system to consistently provide products and services that meet customer and regulatory requirements)
We believe in quality rather than quantity: We report conditions that are well studied and reported and do not get into the race of more markers.
Our report and bioinformatics algorithms take the genetics of Indian ethnicity into account.
Team of geneticists, molecular biologists, computer scientists, and genetic counselors with many years of experience.
About DNA Forensics Laboratory
DNA Forensics Laboratory Pvt. Ltd. has been one of the most trusted DNA testing companies in India for various genetic testing services. With the introduction of genomics-based Wellness Tests in our portfolio, we are now offering the DNA Sleep Test and other genetic tests at attractive prices.
Highly qualified and experienced professionals, hundreds of collection centers across India, a state-of-the-art testing facility, and a dedicated customer support team make us one of the best providers of DNA tests for sleep disorders in the world.
Ensure better sleep and overall health. Get your DNA Sleep Test at DNA Forensics Laboratory Pvt. Ltd. Call now on +91 8010177771, or WhatsApp us on +91 9213177771.
Have any questions?
Ask Directly to Our Expert!
Please fill in the given below form and our executive will contact you.
What Clients Say About Us!
I am in my 50s, have good health, but still suffering from insomnia. I also had no apparent stress, and I could not understand what could be the reason for my sleeplessness. I have been continuously using pills to sleep but got fed up one day. After I got the DNA sleep test from DFL, my doctor told me that it was in my genes. He gave me just one pill and suggested me some lifestyle changes. After following the same for a few days, I started noticing positive changes. Great service by DFL.

Ram Ji Bhardwaj
I was unable to sleep properly until a few months ago. Found out that it was genetic. My mother and her mother both had the same problem. By getting the DNA Sleep Test from DNA Forensics Laboratory Pvt. Ltd., I discovered the same. Took the test report to a doctor, who prescribed me medicines based on the findings of my test and also told me to change my lifestyle. From past two months, I have been sleeping properly. A highly recommended genetic test for sleep problems.

Hansika Chaturvedi
I was suffering from restless legs and sleeplessness. Taking medicines was not doing any good. My father and mother both snore very loud. Recently someone suggested me to take a genetic test for sleep disorders prediction. I took the Sleep DNA Test and was surprised to find that my genes were making me susceptible to these problems. Doctor told me a few things to practice which I have been following and starting to notice positive changes. Full marks to DNA Forensic team and their test.

Vineet Bharti
My both parents are insomniac. Last week, I was sleepless for 2 nights straight and was worried if I am going to get insomnia or other sleep related problems. I got a DNA Sleep test to check if it's my busy life or my genes that are causing this problem for me. It came out to be genetic. However, the report was very helpful. With the help of my doctor, I understood how to keep this problem away and stay healthy. A great genetic test for a healthy life.

Chitransh Pandey