DNA testing plays a significant role in courtrooms for establishing paternity and in custody and support cases. It has been the most reliable method of uniquely identifying an individual. DNA profiling technology has unambiguously resolved many other legal issues and act as standard evidence in a variety of audience contexts.
DNA is essentially a sequence of "letters" that encodes unique human information within us, with slight variations and these differences in DNA between individuals, makes us unique and are used by scientists in DNA profiling.
Legal DNA testing from DNA Forensics Laboratory Pvt. Ltd. provides a superior way to help in support custody cases, making your test results legally defensible. Our legal test results are often used in family related cases in Indian court of law, such as child support or child custody disputes, property disputes, as well as in Immigration applications.
Our DNA testing services has helped in resolving many mental traumas of clients and re-united the family members. One of the most important benefits of DNA technology in the courtroom is the ability to exonerate persons who may be wrongly accused or even convicted and imprisoned on the basis of less objective circumstantial evidence.
DNA Forensics Laboratory Pvt. Ltd performed paternity test on the approval and recommendation of honorable High court in the case where defendant refused to be the father of the son in Shivaji nagar, Pune.
We have also performed paternity test in Godamba, Duldula, Jashpur where it was a case father was refusing to be the biological father of the son. DNA Forensics Laboratory Pvt. Ltd has also performed another test for the honorable Court of Jashpur.
DFL also performed Paternity DNA Test in Chappra, Bhojpur, Arra where father refused to the daughter to be his and other was in Keshupur village of Arra.
We also compared the DNA profile of tissue samples with the admitted samples for District Police in Kupwara.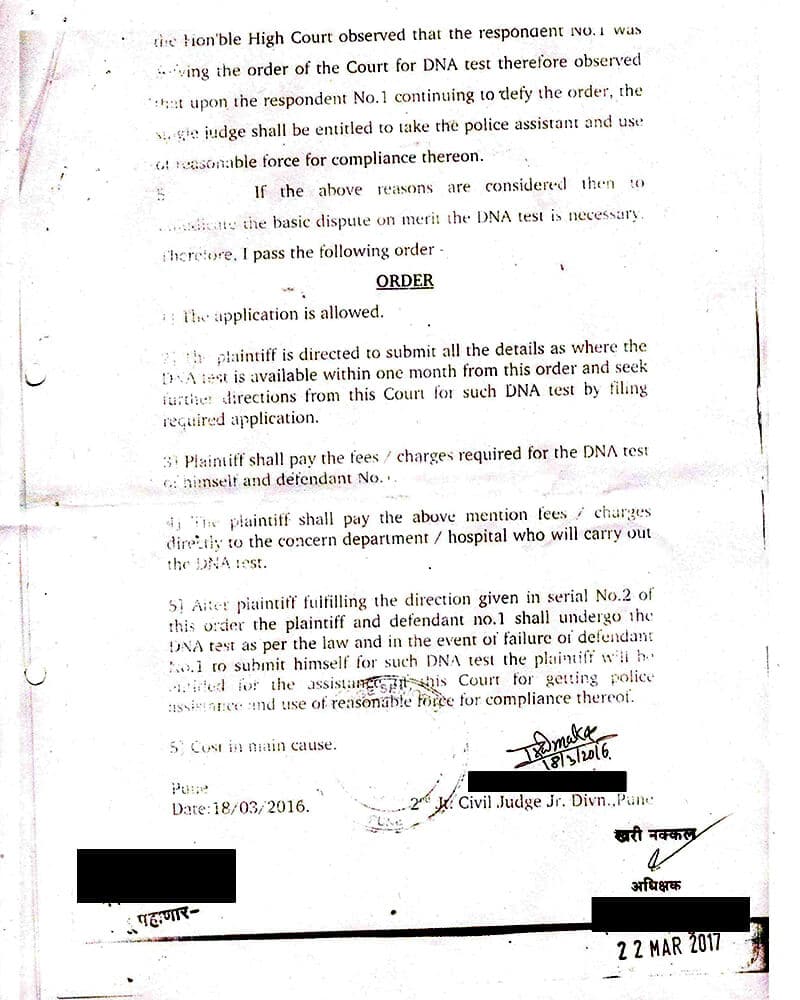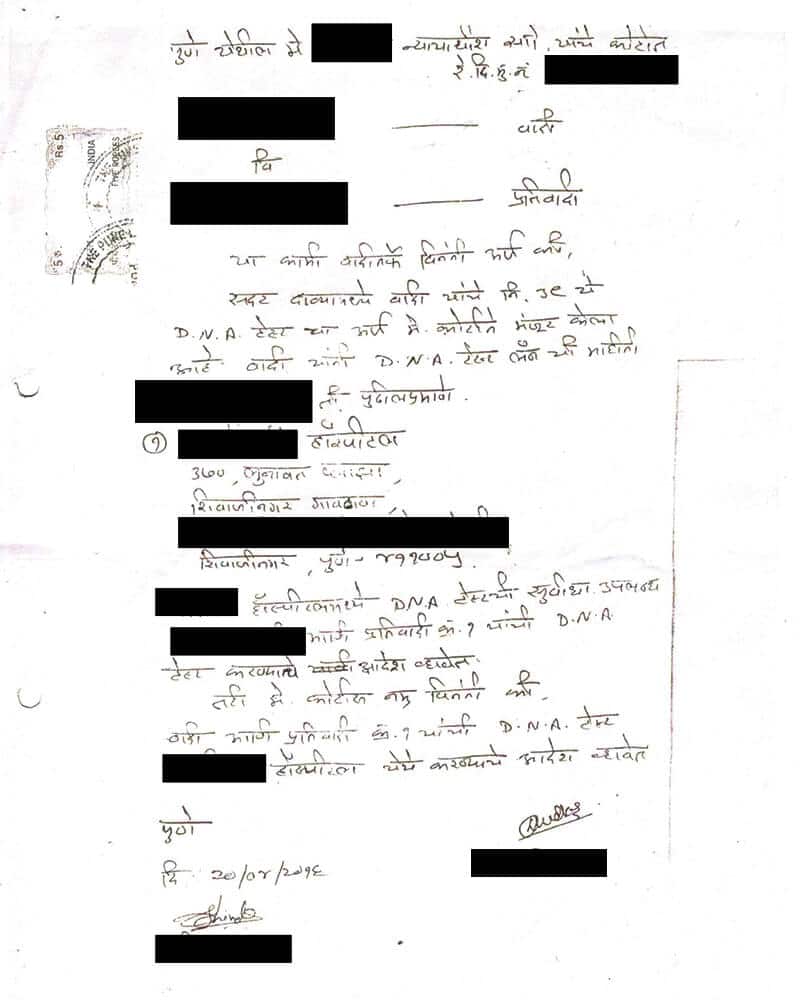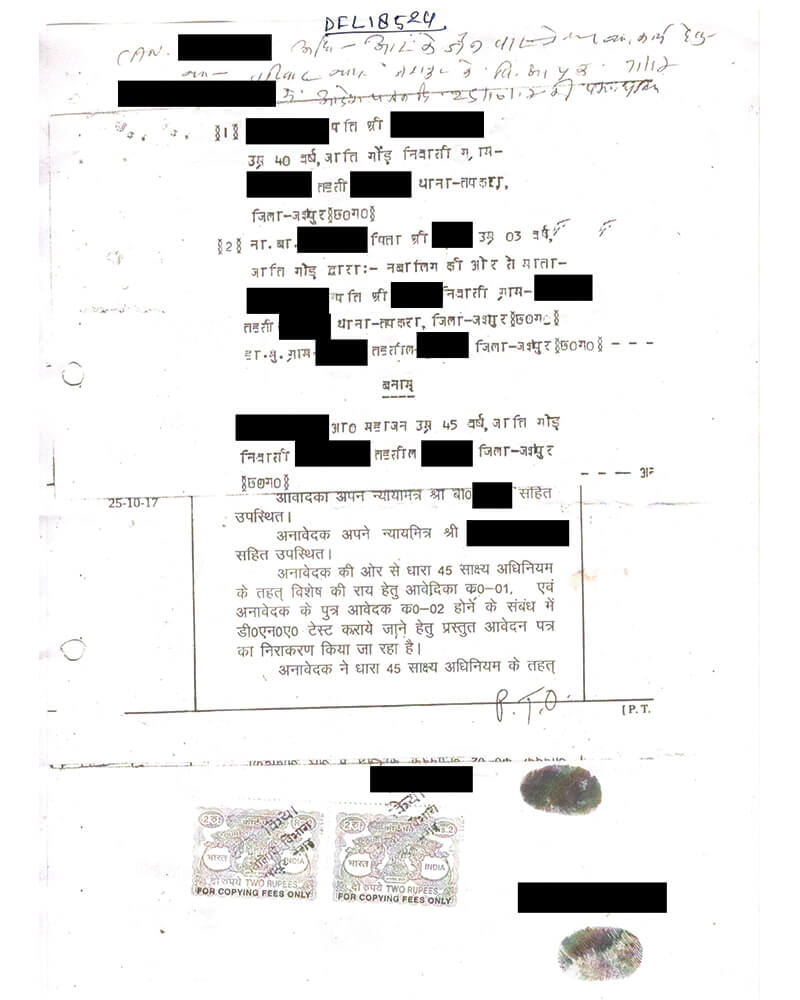 DNA Forensics Laboratory Pvt. Ltd is the only testing lab in India who provides professional and authentic services to honorable courts. We always need the order of an honorable court judge or any authorized court authority to perform legal DNA tests. For further queries related to Legal DNA Test, please contact us or you may schedule an appointment with us by calling us at: +91 8010177771 or whatsapp: +91 9213177771.
Summary
Author Rating
Brand Name
Product Name
Legal orders for DNA Forensics Laboratory Pvt. Ltd