Hypertension Pharmacogenomic Panel
₹14,000.00
Determines your risk of developing heart disease in your lifetime & offers a comprehensive report to help your doctor understand your response to medication.
Are you stressing over something, getting angry about little things? These symptoms may indicate that you are suffering from hypertension or high blood pressure. If you have a family history of hypertension, especially in your immediate family members, like your father or mother, you might as well be at risk of getting hypertensive. So if you have a history of High blood pressure in your family, getting the Hypertension Pharmacogenomic Panel Test becomes a must for you.
We are providing Hypertension Pharmacogenomic Panel Test, an advanced Genetic DNA Test for Hypertension in India, at an affordable price.
What is Hypertension Pharmacogenomic Panel Test?
Our genes play a vital role in deciding our health parameters. Similarly, genes also decide if we are at risk of developing hypertension or not; if so, what are the chances for the disease to manifest?
At DNA Forensics Laboratory Pvt. Ltd., we are offering a highly accurate and reliable Genetic DNA Test for Hypertension. Our Hypertension Pharmacogenomic Panel is a type of advanced Hypertension DNA Test. It provides you and your doctor with a comprehensive report of your genetic risk of developing hypertension. The report is also key for your doctor to decide which medicines you respond to for the best treatment.
What is the Need for Hypertension Pharmacogenomic Panel?
Lifestyle, diet habits, alcoholism and smoking, and stress are some of the most common reasons for developing hypertension today. The risk may be even higher if you have a family history of high blood pressure.
In such a case, it is important that you avoid the triggering factors for better management and treatment of the problem. Genetic DNA Test for Hypertension, like the Hypertension Pharmacogenomic Panel, helps your doctor predict the risk and decide which medicines to use for your Hypertension treatment.
What do You get in the Hypertension Pharmacogenomic Panel?
The Hypertension Pharmacogenomic Panel provides a comprehensible report that helps your doctor understand the following for an effective Hypertension treatment.
Response of ACE-inhibitors and Angiotensin-II receptor blockers on Hypertension treatment.
Thiazide or Thiazide-like Diuretic response on Hypertension treatment.
Selective Beta-blockers' Or Calcium Channel Blockers' response on Hypertension treatment.
The contents of this website are for informational purposes. Go to our disclaimer page.
Steps involved in Hypertension Pharmacogenomic Panel Test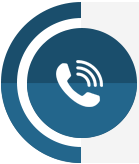 Order our Sample Collection Kit online or via a telephonic call. You will receive the kit at your address via a fast courier service.
1
Once you have received the kit, please fill the form included, follow the steps to collect the DNA sample, pack it, and send the kit back to us.
2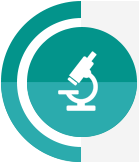 Once we receive your kit at our testing facility, a team of experts run the test using modern & state-of-the-art technology and generate your test report after careful analysis.
3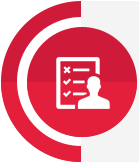 A Soft Copy of your test report is sent to your registered email ID. You can also opt for a physical print of your Genetic DNA Test Report.
4
Why DNA Forensics Laboratory is the Best?
Simple and comprehensive report.
Test done in four easy steps.
World-class lab infrastructure, with the latest technology and equipment.
Team of highly qualified and experienced molecular biologists, geneticists, bioinformaticians, and computer scientists for data analysis.
The lab is equipped with the state-of-the-art Illumina instrument, which is a world leader in genetic technology.
Accuracy and sensitivity of >99%. Competitors may use lower sensitivity and outdated equipment, which may not be ideal for the accuracy of the final results.
Your test and personal data are protected by a robust system of information security.
ISO certified: ISO 27001:2013 (Data security) and ISO 9001:2015 (quality management system to consistently provide products and services that meet customer and regulatory requirements)
We believe in quality rather than quantity: We report conditions that are well studied and reported and do not get into the race of more markers.
Our report and bioinformatics algorithms take the genetics of Indian ethnicity into account.
Team of geneticists, molecular biologists, computer scientists, and genetic counselors with more than decades of experience.
About DNA Forensics Laboratory
DNA Forensics Laboratory Pvt. Ltd. has been one of the most trusted DNA testing companies in India for various genetic testing services. With the introduction of genomics-based Wellness Tests in our portfolio, we are now offering a Genetic DNA Test for Hypertension at an attractive price.
Highly qualified and experienced professionals, hundreds of collection centers across India, a state-of-the-art testing facility, and a dedicated customer support team make us one of the best for a genetic DNA test for Hypertension in India.
Genetic DNA Test for Hypertension helps you and your healthcare provider to decide the best medicine for your hypertension treatment.
Call now on +91 8010177771, or WhatsApp us on +91 9213177771 to learn more or book your Hypertension Pharmacogenomic Panel test in India at a reasonable price.
Have any questions?
Ask Directly to Our Expert!
Please fill in the given below form and our executive will contact you.
What Clients Say About Us!
I am a 40 year old man, suffering from high blood pressure for almost a year. My doctor has been prescribing me Amlodipine since the beginning and recently started Telma CT, but my bp kept shooting up. My friend suggested me to a get a DNA Test to check my drug response to the medicines. I got the Hypertension Pharmacogenomic Panel test from DNA Forensics Laboratory. The report was vital in my new prescription. Since I followed the new prescription, My BP is in control. Will recommend this test to all.

Kumar Manoharan
I have high BP and diabetes and didn't want my son and daughters to face these problems. I got them the Hypertension Pharmacogenomic Panel test by DNA Forensics Laboratory. By studying their reports, the doctor recommended some lifestyle changes and diet recommendations for my children, which are very important to prevent someone from these problems. It was a one-time investment in my children's health and future and a huge relaxation for me. Recommend this test to all.

Ram Shankar Singh
Best genetic screening test for hypertension risk assessment. I am a practicing dietician. One of my patients brought this Hypertension Pharmacogenomic Panel test report to me to get her personalized diet plan. It was a very detailed and efficient report and helped me a great deal in creating her diet plan. DNA Forensics Laboratory has a whole range of health and disease-risk prediction tests. Since then, I have been recommending Hypertension and other tests by DFL to my patients. A great product by DFL.

Babita Goswami
Today I received my Hypertension Pharmacogenomic Panel Test report and showed it to my doctor. He told me that my risk of getting high blood pressure is very high and that which medicine would best work for me if I get high bp. He also suggested to me which type of diet and exercise I should follow to remain fit and free from high blood pressure. I was concerned about my risk as there are already five high bp patients in my and my uncle's family combined. Very helpful test, I would like to recommend it to anyone whose relatives are already suffering from high BP problem.

Pratibha Verma