DNA Immunity Test
₹14,000.00
A DNA test to check your Immunogenic Profile, enabling you to predict and prepare for health problems caused by a weak immune system.
What is DNA Immunity Test?
Having a strong immunity is critical to resist as well as fight infection. Thus it plays a significant role in the overall health of a person. The Human Immune system is dependent on various factors, like diet, lifestyle, vaccination, etc. Genetics is also a critical factor for the immunity of a person. If you have a family history of weak immunity, you should get our DNA Immunity Test.
The DNA Immunity Test analyses your immunity level and ideal nutritional requirement to boost up a your immunity. At DNA Forensics Laboratory Pvt. Ltd., we are providing genomics-based DNA Immunity Test at an affordable price.
What is the Need for DNA Immunity Test?
DNA Immunity Test offers you a comprehensive report on various aspects of your immunity, like:
– Your immunity level.
– How is your immunity affected?
– Response of certain medicines on your body, and
– Detoxification.
The DNA Immunity Test helps you and your doctor to prepare a suitable plan for treatment if you suffer from weak immunity.
What do you get in a DNA Immunity Test?
The DNA Immunity test report constitutes of the following parameters:
Immunogenomic Profile
There are specific genes that contribute to the regular functioning of the immune system. A mutation (permanent change) in these genes can result in a defective immune system. The DNA Immunity Test helps determine such genetic defects, which might leave you with a weak immune system and hence prone to getting frequent infections.
Micronutrients
The immune system utilizes certain micronutrients, like vitamins, for proper functioning. Vitamin A, C, D, E, Vitamin B6, B12, folate, etc., are essential micronutrients required for the proper functioning of immunity, and a lack of these micronutrients may impair the immune system.
Some people do not take the required dosage of micronutrients. When infected or sick, the body requires higher quantities of micronutrients, while the nutrient stores decrease rapidly.
DNA Immunity test is a type of weak immune system test. It provides you with details about how you can balance micronutrients in your diet to increase your immunity.
Drug Metabolism
Many medicines undergo the process of metabolism to show the desired effect or to be eliminated out of the body. The process of metabolism is critical and is dependent upon genes.
The genes responsible for the metabolism of a drug may cause it to be eliminated either too quickly, hindering the optimal effect of the drug or too slowly causing a build-up of the metabolite (product of metabolism) in the body leading to side effects.
The Immunity DNA Test analyzes the genes affecting Drug metabolism in a person and is available at a reasonable price at DNA Forensics Laboratory Pvt. Ltd.
Detoxification
The liver is the site for the metabolism and processing of various chemical compounds, microbes, toxins, etc., to facilitate their elimination out of the body. Sometimes these toxins cause harm to the body when accumulated and demand the detoxification of these substances.
CYP1A1, UGT1A1, etc., are the genes responsible for the production of these metabolites/toxins in the liver. Genetic Tests for weak immune systems, or simply a DNA Immunity Test provides you and your doctor with an insight about the presence of these genes and their effects on the immune system.
The contents of this website are for informational purposes. Go to our disclaimer page.
Steps involved in DNA Immunity Test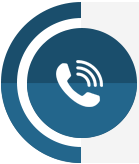 Order our Sample Collection Kit online or via a telephonic call. You will receive the kit at your address via a fast courier service.
1
Once you have received the kit, please fill the form included, follow the steps to collect the DNA sample, pack it, and send the kit back to us.
2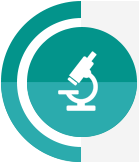 Once we receive your kit at our testing facility, a team of experts run the test using modern & state-of-the-art technology and generate your test report after careful analysis.
3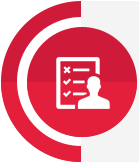 A Soft Copy of your test report is sent to your registered email ID. You can also opt for a physical print of your Genetic DNA Test Report.
4
Why DNA Forensics Laboratory is the Best?
Simple and comprehensive report.
Test done in four easy steps.
World-class lab infrastructure, with the latest technology and equipment.
Team of highly qualified and experienced molecular biologists, geneticists, bioinformaticians, and computer scientists for data analysis.
The lab is equipped with the state-of-the-art Illumina instrument, which is a world leader in genetic technology.
Accuracy and sensitivity of >99%. Competitors may use lower sensitivity and outdated equipment, which may not be ideal for the accuracy of the final results.
Your test and personal data are protected by a robust system of information security.
ISO certified: ISO 27001:2013 (Data security) and ISO 9001:2015 (quality management system to consistently provide products and services that meet customer and regulatory requirements)
We believe in quality rather than quantity: We report conditions that are well studied and reported and do not get into the race of more markers.
Our report and bioinformatics algorithms take the genetics of Indian ethnicity into account.
Team of geneticists, molecular biologists, computer scientists, and genetic counselors with many years of experience.
About DNA Forensics Laboratory
DNA Forensics Laboratory Pvt. Ltd. has been one of the most trusted DNA testing companies in India for various genetic testing services. With the introduction of genomics-based Wellness Tests in our portfolio, we are now offering a highly accurate and reliable DNA Immunity Test at reasonable prices in India.
Highly qualified and experienced professionals, hundreds of collection centers across India, a state-of-the-art testing facility, and a dedicated customer support team make us one of the best for weak immune system tests in India.
Call now on +91 8010177771, or WhatsApp us on +91 9213177771 to learn more or book your DNA Immunity Test in India.
Have any questions?
Ask Directly to Our Expert!
Please fill in the given below form and our executive will contact you.
What Clients Say About Us!
Best genetic test for weak immunity. I frequently got cold and allergies since I was a child. I took a variety of immunity boosters both allopathic and ayurvedic, but none worked. On suggestion of my doctor, I took a DNA Immunity Test from DNA Forensics Laboratory, Delhi. It helped me and the doctor understand my genetic makeup and how infections and diseases affect me more than a normal individual. Now, I am taking the necessary nutrition, and the doctor gave me selected medicines, which worked. Got huge relief for the first time in my life – thanks to DNA Forensics Lab.

Sujeet Gupta
Hi, I am a mother of 2 kids. My son and daughter were sick almost throughout the year. I was so worried, and then my cousin, who is a geneticist, told me that I should get my kids checked for their immunogenic profile. She referred to me DNA Forensics Laboratory Pvt. Ltd. I got my kids the DNA Immunity Test from there, which gave a very detailed report about their immune profile, their response to medicines, and nutrition. It helped me a lot to get them the best nutrition and medication and keep them healthy. Will recommend this test to everyone.

Ruchika Bohatra
I would recommend DNA Immunity Test to anyone who has been suffering from weak immunity. You should take the benefits of this test. This is India's first and only genetic test for checking immunity level, detoxification level, etc. I was suffering from runny nose and allergies all year round. On a friend's suggestion, who also got the test, I took the DNA Immunity Test for myself. It suggested to me what type of food and which nutrients I should take to remain healthy and also how my body responded to detoxification.

Kanhaiya Kumar Sahi
Amazed with the details of my DNA Immunity Test report. I took this test for myself and my husband. On one hand, I was suffering from stomach upsets and pimples, and my husband got sick even on the slightest temperature variation. This test showed that we have been genetically vulnerable to infections. We have been following our individual diet plans since then and are surprised how well this worked for us. I would highly recommend this test.

Maneesha Thakur