Hereditary Cancer Genetic Test or Germline Mutation Test
₹32,000.00
The Hereditary Cancer Gene Panel can accurately assess your risk of getting cancer running in the family, including prostate, lung, breast, ovarian, blood cancer, etc.
Malignancies are uncontrolled cell growth and result in cancer of the affected part. Most cancers are random and occur by chance, while others are hereditary/inherited and result from a genetic mutation. Mutations are the result of a change in the DNA sequence.
Did you have a cancer patient on your paternal or maternal side of relatives? If so, you might be at risk. At DNA Forensics Laboratory Pvt. Ltd., we provide advanced genetic testing for cancer in India & the world.
The Hereditary Cancer Test is a genetic test for identifying genetic mutations which can cause cancer. Cancers run in families, which shows its hereditary nature. The presence of such a mutation can drastically increase your risk of cancer. If you have or have had a cancer patient in your family, you may also be at high risk. However, the advancements in the medical and diagnostics fields have made advanced genetic testing for cancer possible. The Hereditary Cancer Gene Panel Test is simply a Germline Mutation Test to predict your chances of getting an inherited cancer in your lifetime.
If you are concerned about your genetic susceptibility to cancers, you can get our Hereditary Cancer Gene Panel Test. The good news is that our Cancer Genetic Testing Cost is set very competitively.
What is the Need for Hereditary Cancer Genetic Test?
There was an immediate yet, long-pending need for effective and accurate hereditary cancer genetic tests. The availability of specialized genetic testing for cancers caused numerous people to lose their lives. This was common in people who were living with the risk of cancer, but they weren't aware and had no effective strategy at hand to treat or manage it effectively.
Most hereditary cancers show up at a younger age. That's another reason why early detection is critical. Here, the role of the Cancer Gene Panel Test comes into play.
Exhaust gases from vehicles, industrial smoke & waste, presence of synthetic chemicals in food and beverages expose everyone to the risk of cancers. In the case of inherited genetic mutations, these factors can easily trigger the onset of cancer in the person. We can help you predict cancer risk early using a cancer gene panel test.
How Can Our Hereditary Cancer Genetic Testing Help?
The Hereditary Cancer Genetic Testing or the Germline Mutation Test is used to figure out how likely it is that a person will get cancer in the future.
Inherited mutations cause hereditary cancers. Such mutations are also called germline mutations because they occur in the eggs and sperm cells (the germ cells) of the mother and the father, respectively. It is estimated that 5–10% of all cancers are caused by gene mutations.
Genetic testing for cancer can help a genetically exposed individual in the following ways:
Detecting the Genetic Risk of Cancer
Hereditary Cancer Genetic test is the answer to the need for cancer risk assessment. The genes for cancer run in the families. A mutated variant of the gene, called the carcinoma gene, causes cancer. Genetic testing for cancer predicts the risk of cancer in a given individual. This prepares the person and helps them to mitigate the risk.
Prediction of Treatment Response
Hereditary Cancer Genetic Test also determines the response to cancer treatment besides risk assessment. This way, the Hereditary Cancer Genetic Test can help personalize medicines and the treatment for a given type of cancer in a person.
What do You get in the Hereditary Cancer Genetic Test?
The Hereditary Cancer Genetic Test tells you about the following types of cancers:
Ovarian Cancer – Genetic test for ovarian cancer is easily detected by the Germline mutation test.
Prostate Cancer – The prostate is a part of the male reproductive system, and Prostate Cancer is among the most common types of cancer in men. Your Hereditary Cancer Genetic test can provide detailed insights about your chances of getting Prostate Cancer much early.
Breast Cancer – A malignant tumor in the breast tissues causes breast cancer. Our cancer gene panel test can help you understand your risks and thus plan for the best cancer treatment in the case of breast cancer manifestation.
Colorectal Cancer – Cancer affecting the colon and/or rectum is called colorectal cancer. Depending upon the site where cancer starts, it is called colon cancer or rectal cancer, which can be easily predicted with the help of our Hereditary Cancer Genetic test.
Pancreatic cancer – A Germline Mutation Test (Hereditary Cancer Genetic test) can also predict Pancreatic Cancer.
Melanoma – Melanoma is the cancer of melanocytes – the cells that produce melanin (responsible for skin color). It is a rare type of, yet the most serious type of skin cancer. A hereditary cancer genetic test can almost accurately predict the chances of a person getting melanoma in their lifetime.
At DNA Forensics Laboratory Pvt. Ltd., you can rest assured about the accuracy of our reports and the cancer genetic testing cost, provided the value you get.
Who should get the Hereditary Cancer Gene Panel Test?
The Hereditary Cancer Gene Panel is an efficient genetic test for cancer. This test is for:
Young age people who have a family history of cancer.
Men and women who are reaching or are in their 50s.
Children born with certain birth defects like non-cancerous skin growth on the body.
People belonging to a certain ethnic or racial group, where cancer is more common compared to others.
Unusual cases of a specific cancer type (for example, breast cancer in a man)
Contact our experts if you want to learn more about our cancer genetic testing cost, sample requirement, reporting, or any other piece of information about genetic testing for cancers in India.
Methodology & Technology Behind Genetic Testing for Cancer
The test involves using next generation sequencing technology to sequence genes that are associated with hereditary cancer. This also includes genes that are recommended by ACMG (American College of Medical Genetics).
The samples – blood or saliva are collected and processed to extract DNA. After a quality check of the extracted DNA, it is then sequenced after a targeted capture of the region of interest. The data generated is then analyzed by our team of expert bioinformaticians. In the final step, we generate your test report. If positive, we highly recommend a clinician or a genetic counselor to read and interpret the results for you.
Contact us to learn more or book your Hereditary Cancer Genetic Test.
The contents of this website are for informational purposes. Go to our disclaimer page.
Summary

Author Rating
Brand Name
Product Name
Hereditary Cancer Genetic Test
Price
Product Availability
Steps involved in Hereditary Cancer Gene Panel Test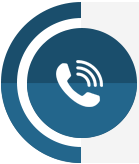 Order our Sample Collection Kit online or via a telephonic call. You will receive the kit at your address via a fast courier service.
1
Once you have received the kit, please fill the form included, follow the steps to collect the DNA sample, pack it, and send the kit back to us.
2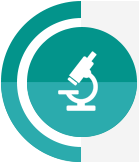 Once we receive your kit at our testing facility, a team of experts run the test using modern & state-of-the-art technology and generate your test report after careful analysis.
3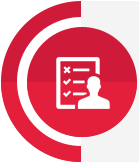 A Soft Copy of your test report is sent to your registered email ID. You can also opt for a physical print of your Genetic DNA Test Report.
4
Why DNA Forensics Laboratory is the Best?
Simple and comprehensive report.
Test done in four easy steps.
World-class lab infrastructure, with the latest technology and equipment.
Team of highly qualified and experienced molecular biologists, geneticists, bioinformaticians, and computer scientists for data analysis.
The lab is equipped with the state-of-the-art Illumina instrument, which is a world leader in genetic technology.
Accuracy and sensitivity of >99%. Competitors may use lower sensitivity and outdated equipment, which may not be ideal for the accuracy of the final results.
Your test and personal data are protected by a robust system of information security.
ISO certified: ISO 27001:2013 (Data security) and ISO 9001:2015 (quality management system to consistently provide products and services that meet customer and regulatory requirements)
We believe in quality rather than quantity: We report conditions that are well studied and reported and do not get into the race of more markers.
Our report and bioinformatics algorithms take the genetics of Indian ethnicity into account.
Team of geneticists, molecular biologists, computer scientists, and genetic counselors with more than decades of experience.
About DNA Forensics Laboratory
DNA Forensics Laboratory Pvt. Ltd. has been one of the most trusted DNA testing companies in India for various genetic testing services. With the introduction of genomics-based Wellness Tests in our portfolio, we are now offering the Hereditary Cancer Gene Panel test, including breast cancer and other cancer tests, at an attractive price.
Highly qualified and experienced professionals, hundreds of collection centers across India, a state-of-the-art testing facility, and a dedicated customer support team make us one of the best for Genetic Testing for cancer in the world.
Call now on +91 8010177771, or WhatsApp us on +91 9213177771 to learn more or book your Hereditary Cancer Gene Panel Test in India.
Have any questions?
Ask Directly to Our Expert!
Please fill in the given below form and our executive will contact you.
What Clients Say About Us!
Hereditary cancer gene panel test is a must-have for everyone today, looking at the degrading food quality and contamination and pollution level. I got my test because my uncle suffered from prostate cancer and I wanted to see if I am at risk or not because cancer genes run in families. My test report also showed that I am at risk and it also showed which type of treatment I would best respond to, god forbid, if I get affected. A must-have test for everyone today.

Mohnish Upadhyay
I have heard that cancers can be genetic and the genes pass through generations. As my grandfather died from mouth cancer, I spent most of my life worrying about what if I get a cancer. So I decided to get a DNA test. I found DNA Forensics Laboratory on the internet and got a Hereditary cancer panel test. The report was very helpful as it revealed which type of Cancer I may get during my life and which treatment would be best for me. Thanks to the DNA Forensic team.

Harshita Gaikwad
There were 2 cancer patients in my immediate and uncle's family. I was also scared of the possibility of getting this deadly disease. I wanted to check how much the risk is, so I got a Hereditary Cancer Test from DNA Forensics Laboratory. I am very comforted with the report, as my doctor told me that there are very less chances and that it can be easily treated in case I get cancer. In today's time there is an urgent need of this type of test. Thanks a lot to DNA Forensics Laboratory.

Madhur Gupta
My father had cancer but by the medicines and mercy of Sallallahu Alaihi Wasallam, he got cured. I am a father of 2 kids and wanted to check the risk of me or my kids getting this disease in future. I got the genetic cancer test for myself and both my kids. It was a very detailed report which I took to our family doctor. He told me that the risk was minimal and that my kids and I need to get periodic cancer screening checkups so that the disease could be diagnosed early.

Waris Khan