Kidney Health DNA Test
₹14,000.00
Advanced DNA testing to assess the possibility and help prepare you in advance for possible Kidney diseases, like Kidney Stones, Glomerulonephritis, and more.
Kidney Diseases
Kidneys filter the blood and excrete out metabolic wastes and other toxins from the body. Kidneys also help in the following:
Maintaining salt and water balance
Regulating the pH, and
Secretion of hormones
Having kidney disease can have critical effects on the health of a person. Diseases like high blood pressure and diabetes can cause kidney damage. Besides these and other factors, like food, water intake, physical exercise, etc., our genes also play a major role in deciding our kidney health. So, if you have a family history of kidney diseases, getting the Kidney Health DNA Test is a must for you. We are providing Kidney Health DNA Test in India at affordable prices.
The Kidney Health DNA Test is an advanced genetic testing for kidney diseases. It can help you avoid the risk factors causing kidney problems, and it also helps your doctor to decide the right medicine and treatment if you get kidney disease.
What is Kidney Health DNA Test?
The Kidney Health DNA Test is a type of genetic testing for kidney disease. This test looks for the genes exposing you to the risk of getting kidney disease. The comprehensive report of the Kidney Health DNA Test helps you and your doctor find an actionable approach to lowering the risk of kidney diseases. It can also help your doctor suggest nutritional and lifestyle changes to avoid and treat kidney diseases.
What is the need for Kidney Health DNA Test?
There are thousands of genes in a person responsible for various functions, like deciding the physical traits of a person, susceptibility to diseases, the response of a particular drug on a disease, etc. Such genomics-based DNA testing techniques have made the prediction of kidney diseases in an individual possible.
If any of your family members, had suffered a kidney disease or are suffering, you may also be prone to getting one. Hence need to take the Kidney Health DNA Test. Moreover, deteriorating lifestyle, food quality, stressful environment, and several other factors have given rise to an increased number of Kidney disease patients today.
You may need a kidney disease genetic testing, if:
You have a history of Kidney Diseases in your family.
You are a bodybuilder and taking protein and other supplements.
You face frequent Urinary Tract Infections.
You have high blood pressure and diabetes.
At DNA Forensics Laboratory Pvt. Ltd., we are now providing Genetic Testing for Kidney Disease at an affordable price.
What do you get in the Kidney Health DNA Test Report?
The report provides you and your doctor with an insight into specific risk factors. The same helps your doctor to decide lifestyle modification, diet & nutrition, and physical exercises for you to keep any possible risk (of kidney disease) away.
The Kidney Health DNA Test covers testing for the following diseases:
Kidney Stone Disease (Renal Calculi)
Childhood Steroid Sensitive Nephrotic Syndrome
Autosomal Dominant Polycystic Kidney Disease (ADPKD)
Hyperuricemia
Hypomagnesemia (Low Magnesium)
Idiopathic Membranous Nephropathy
Chronic Glomerulonephritis
The contents of this website are for informational purposes. Go to our disclaimer page.
Steps involved in Kidney Health DNA Test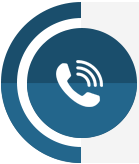 Order our Sample Collection Kit online or via a telephonic call. You will receive the kit at your address via a fast courier service.
1
Once you have received the kit, please fill the form included, follow the steps to collect the DNA sample, pack it, and send the kit back to us.
2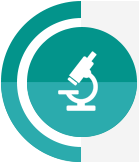 Once we receive your kit at our testing facility, a team of experts run the test using modern state-of-the-art technology and generate your test report after careful analysis.
3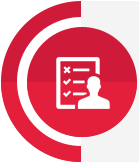 A Soft Copy of your test report is sent to your registered email ID. You can also opt for a physical print of your Genetic DNA Test Report.
4
Why DNA Forensics Laboratory is the Best?
Simple and comprehensive report.
Test done in four easy steps.
World-class lab infrastructure, with the latest technology and equipment.
Team of highly qualified and experienced molecular biologists, geneticists, bioinformaticians, and computer scientists for data analysis.
The lab is equipped with the state-of-the-art Illumina instrument, which is a world leader in genetic technology.
Accuracy and sensitivity of >99%. Competitors may use lower sensitivity and outdated equipment, which may not be ideal for the final results.
Your test and personal data are protected by a robust system of information security.
ISO certified: ISO 27001:2013 (Data security) and ISO 9001:2015 (quality management system to consistently provide products and services that meet customer and regulatory requirements)
We believe in quality rather than quantity: We report conditions that are well studied and reported and do not get into the race of more markers.
Our report and bioinformatics algorithms take the genetics of Indian ethnicity into account.
Team of geneticists, molecular biologists, computer scientists, and genetic counselors with many years of experience.
About DNA Forensics Laboratory
DNA Forensics Laboratory Pvt. Ltd. has been one of the most trusted DNA testing companies in India for various genetic testing services. With the introduction of genomics-based Wellness Tests in our portfolio, we are now offering the Kidney Health DNA Test and other genetic tests at attractive prices.
Highly qualified and experienced professionals, hundreds of collection centers across India, a state-of-the-art testing facility, and a dedicated customer support team make us one of the best for kidney disease genetic testing in India.
Call now on +91 8010177771, or WhatsApp us on +91 9213177771 to learn more about kidney disease genetic testing or book your Kidney Health DNA Test today.
Have any questions?
Ask Directly to Our Expert!
Please fill in the given below form and our executive will contact you.
What Clients Say About Us!
The Kidney Health DNA Test by DNA Forensics Laboratory is a lifesaver for me. My father had a kidney failure in his 60s and one of my nephews was recently diagnosed with nephritis. When I visited a nephrologist, he suggested me to get a Kidney Health DNA Test. My report showed that I am also at a high risk of developing critical kidney disease. Based on the report, the doctor provided me an actionable list to follow along with a customized diet plan to keep my kidneys healthy.

Raghavendra Marhal
Thank you team DNA forensic for kidney health test. I like to recommend a kidney health DNA test to anyone who has a past history of kidney or urinary problems in their family. I got to know about this test when my doctor told me that my frequent kidney stone problem might be the result of my genetics, as my father and grandfather all suffered from kidney stones. I got the kidney health DNA test. My doctor suggested me certain dietary restrictions and lifestyle changes that helped me a great deal.

Suchitra Hirani
I have a history of kidney disease patients in my family. Last year I got a kidney stone, and a few months ago, I also suffered from a urinary infection. I know these problems can be genetic and decided to get the Kidney Health DNA test by DNA Forensics Laboratory. My report said that I am at risk too. My doctor reviewed it and gave me a list of certain dos and don'ts. Today I am perfectly fine and also assured of my future health. All credit goes to DNA Forensics Laboratory.

Mohammed Niaz
My father had a kidney transplanted a few years ago, and recently I have been feeling various kidney problems, like frequent UTIs, stones, and stopping of urine. It came out to be glomerulonephritis. I was prescribed a DNA test for kidney health by the doctor. I got the Kidney health DNA test from DNA Forensics Laboratory. Doctor told me that I have a high risk of CKD. He suggested me a personalized diet along with medicines and also instructed some lifestyle changes. Highly recommend this test.

Sudhanshu Ghosh